Details

November 9, 2021
7:45-9:15AM
FPA Central Ohio presents Planning for Retirement and the Impact of Divorce
Presented by Amy Kelly, CDFA®, CFP®
Fawcett Center
Planning for Retirement and the Impact of Divorce
presented by
The program will address the financial challenges one faces upon divorce. The program will cover the key financial issues you need to be aware of as one is terminating a marriage. Finally, assembling a divorce team of professionals will be covered along with the different processes which can be used to terminate a marriage.


Tuesday, November 9, The Fawcett Center, 2400 Olentangy River Road - Ballroom
7:40am - 7:55am - Registration, Breakfast & Networking
7:55am - 8:15am - FPA Business/featured Sponsor
Featured Platinum Partner: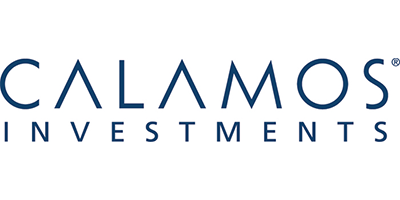 8:15am - 9:15am - Program (complete attendance for CE credits is required)


Fawcett Center Parking Pass November 9, 2021 be sure to click on the parking permit and print to bring to meeting)
Members - $25,
Student Members - No charge!
Season Pass Holders - No charge!
Non-members/Guests* - $50
Student Non-members** - $25

*First Time Guests - No charge (one-time registration only, after that you must pay the non-member price). If you have ever registered for an FPA Central Ohio meeting before, you will be charged $50.
**Student Nonmembers - May attend up to 2 programs for free, after that the cost is $25. Your charge will be deleted, if you are on your 1st or 2nd visit, so please contact admin@fpacentralohio.org to complete a comp registration. Once paid, you cannot be refunded. Please bring valid student ID to meeting.
We have been granted 1 hour of CFP CE from the CFP Board and 1 hour of Ohio Insurance CE credit. Please arrive prior to 8:15am to ensure that you are eligible for CE credits - No Exceptions!
Please register by NOON on November 3, we cannot guarantee availability after that date, as the final food order is due and cannot be updated after that. Cancellations accepted up until NOON on November 3 after that no refunds or credits will be given.
2021-11-09 07:45:00
2021-11-09 09:15:00
America/Detroit
FPA Central Ohio presents Planning for Retirement and the Impact of Divorce
Planning for Retirement and the Impact of Divorce presented by Amy Kelly, CDFA®, CFP® The program will address the financial challenges one faces upon divorce. The program will cover the key financial issues you need to be aware of as one is terminating a marriage. Finally, assembling a divorce team of professionals will be covered along with the different processes which can be used to terminate a marriage. Tuesday, November 9, The Fawcett Center, 2400 Olentangy River Road - Ballroom 7:40am - 7:55am - Registration, Breakfast & Networking7:55am - 8:15am - FPA Business/featured Sponsor Featured Platinum Partner: 8:15am - 9:15am - Program (complete attendance for CE credits is required) Click here to register today! Fawcett Center Parking Pass November 9, 2021  be sure to click on the parking permit and print to bring to meeting)   Members - $25,Student Members - No charge!Season Pass Holders - No charge!Non-members/Guests* - $50Student Non-members** - $25 *First Time Guests - No charge (one-time registration only, after that you must pay the non-member price). If you have ever registered for an FPA Central Ohio meeting before, you will be charged $50. **Student Nonmembers - May attend up to 2 programs for free, after that the cost is $25. Your charge will be deleted, if you are on your 1st or 2nd visit, so please contact admin@fpacentralohio.org to complete a comp registration.  Once paid, you cannot be refunded. Please bring valid student ID to meeting. We have been granted 1 hour of CFP CE from the CFP Board and 1 hour of Ohio Insurance CE credit. Please arrive prior to 8:15am to ensure that you are eligible for CE credits - No Exceptions!  Please register by NOON on November 3, we cannot guarantee availability after that date, as the final food order is due and cannot be updated after that. Cancellations accepted up until NOON on November 3 after that no refunds or credits will be given. See who's coming
Fawcett Center