Welcome
Financial Planning Association of Central Ohio serves and inspires those who deliver, support and need financial planning.
FPA of Central Ohio Chapter totals nearly 300 members and continues to grow! FPA professionals represent a broad spectrum of specialties including fee-based, commission based, and fee-only planning. FPA's individual members include financial planners, most of whom hold the CFP® certification or are pursuing CFP® certification.
Learn more about your FPA of Central Ohio Chapter Leaders, or contact our administration office by email at Admin@FPAcentralohio.org.
---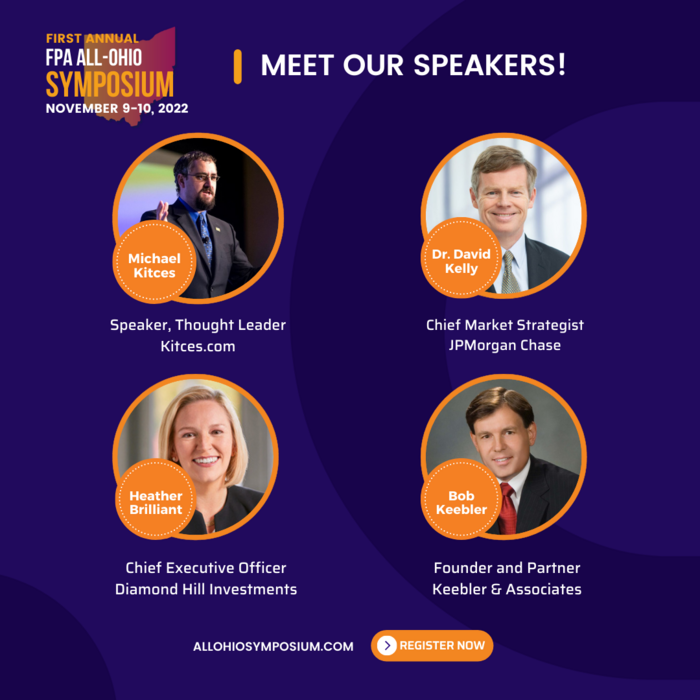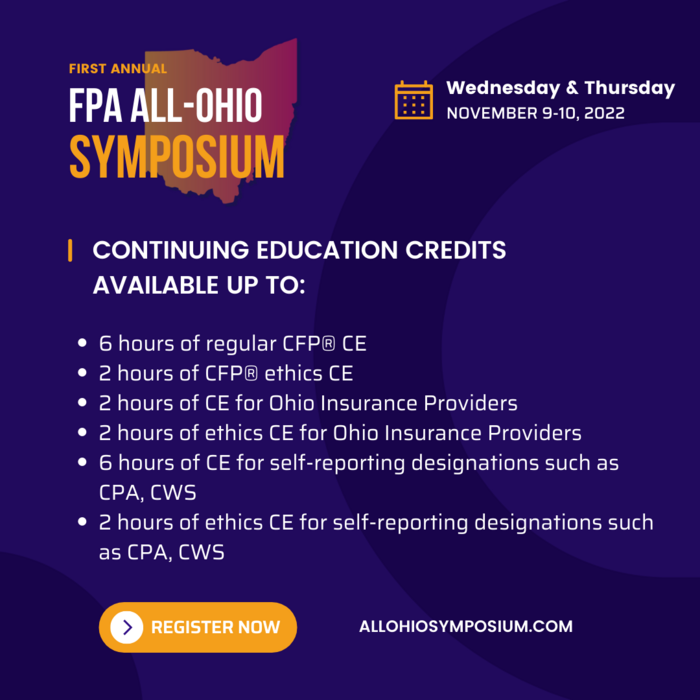 ---
---
---
General Events
September 13, 2022
8:00-9:15AM
Fawcett Center
October 18, 2022
8:00-9:10AM
Fawcett Center
View All
Nexgen Events
Partners
Feature Articles
Palladium Group Platinum Partner Feature Article
A few months ago, Senator Elizabeth Warren (D – MA) was in the media sharing details on her proposed "ultra-millionaire" wealth tax. I have no interest in debating the politics of why such a tax might be a good thing or a bad thing. However, it does present a new opportunity to registered investment advisors (RIA) who have broadened their services to include family offices, private client groups, or both. If they have not already, your ultra-high-net-worth (UHNW) clients will be looking to you for ideas and strategies to mitigate their potential increased income taxation.
Videos