Details

October 18, 2022
8:00AM - 9:10AM
FPA Central Ohio presents Tax Planning During Volatile Times
Fawcett Center
Tax Planning During Volatile Times

Tuesday, October 18, 2022
presented by
The last few years have brought unprecedented change and 2022 is no different. This presentation will discuss recent Ohio tax law changes that impact the determination of Ohio Business Income and a way to work around the $10,000 Federal cap on state and local tax deductions. Common Ohio audit areas will be discussed including ways to prevent costly assessments. The presentation will also cover Ohio city tax changes that impact many businesses. In addition, there will be a case study on stock options including commonly missed planning opportunities and reporting errors. The presentation will conclude with planning considerations in a volatile stock market.
Learning Objectives:
Understand changes to Ohio tax law.
Understand stock option taxation.
Learn planning strategies for volatile market.
Featured Platinum Partner: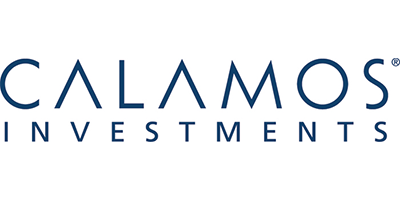 We have been granted 1 hour of CFP CE from the CFP Board and 1 hour of Ohio Insurance CE. Please arrive prior to 8:15am to ensure that you can sign in for CE credits - No Exceptions!
Add to Calendar
aCLuDhaqizCaPxAftmqF167204
10/18/2022 08:00 AM
10/18/2022 09:10 AM
false
FPA Central Ohio presents Tax Planning During Volatile Times
Tax Planning During Volatile Times Tuesday, October 18, 2022 presented by William Vasil, CPA, CFP®, MAcc Tax Presentation Oct 2022 FPA The last few years have brought unprecedented change and 2022 is no different. This presentation will discuss recent Ohio tax law changes that impact the determination of Ohio Business Income and a way to work around the $10,000 Federal cap on state and local tax deductions. Common Ohio audit areas will be discussed including ways to prevent costly assessments. The presentation will also cover Ohio city tax changes that impact many businesses. In addition, there will be a case study on stock options including commonly missed planning opportunities and reporting errors. The presentation will conclude with planning considerations in a volatile stock market. Learning Objectives: Understand changes to Ohio tax law. Understand stock option taxation. Learn planning strategies for volatile market. Featured Platinum Partner:   We have been granted 1 hour of CFP CE from the CFP Board and 1 hour of Ohio Insurance CE. Please arrive prior to 8:15am to ensure that you can sign in for CE credits - No Exceptions! See Who's Coming
Fawcett Center