Details

May 9, 2023
8:00AM - 9:15AM
FPA Central Ohio presents Effective Ways to Remain Top-of-Mind with Clients
Presented by Paul Kingsman
Fawcett Center
Effective Ways to Remain Top of Mind with Clients
Tuesday, May 9, 2023
presented by
FSP Effective Ways To Stay Top Of Mind
Sending timely, helpful industry updates and economic insights are just some ways advisors can inform and educate clients. However, great advisors show there's more to their client relationships than simply watching markets. They know hard-mailing correspondence leaves a lasting impression. They diligently watch for information that's relevant to their client's lives beyond just market movements.
Learning Objectives:
Ideas that helped us double our financial planning business
What client-sent content is also great for professional referral partners (COIs) and how to best be noticed
Create - AND follow - a systematized approach to connecting with clients and prospects
Tuesday, May 9, The Fawcett Center, 2400 Olentangy River Road - Alumni Lounge
Featured Platinum Partner: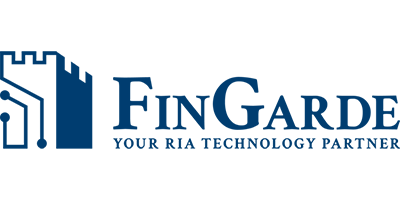 We have been granted 1 hour of CFP CE from the CFP Board and have been granted 1 hour of Ohio Insurance CE. Please arrive prior to 8:15am to ensure that you can sign in for CE credits - No Exceptions!
Add to Calendar
aCLuDhaqizCaPxAftmqF167204
05/09/2023 08:00 AM
05/09/2023 09:15 AM
false
FPA Central Ohio presents Effective Ways to Remain Top-of-Mind with Clients
Effective Ways to Remain Top of Mind with Clients Tuesday, May 9, 2023 presented by Paul Kingsman FSP Effective Ways To Stay Top Of Mind Sending timely, helpful industry updates and economic insights are just some ways advisors can inform and educate clients. However, great advisors show there's more to their client relationships than simply watching markets. They know hard-mailing correspondence leaves a lasting impression. They diligently watch for information that's relevant to their client's lives beyond just market movements. Learning Objectives: Ideas that helped us double our financial planning business What client-sent content is also great for professional referral partners (COIs) and how to best be noticed Create - AND follow - a systematized approach to connecting with clients and prospects Tuesday, May 9, The Fawcett Center, 2400 Olentangy River Road - Alumni Lounge Featured Platinum Partner:   We have been granted 1 hour of CFP CE from the CFP Board and have been granted 1 hour of Ohio Insurance CE. Please arrive prior to 8:15am to ensure that you can sign in for CE credits - No Exceptions! Thank you to our Annual Partners! See who's coming
Fawcett Center