Details

November 9 (3:00PM) - 10 (5:00PM), 2022
FPA All-Ohio Symposium
Hyatt Regency Columbus

Save the date: October 9-10, 2023
Consider sponsorship!
More details coming soon!
---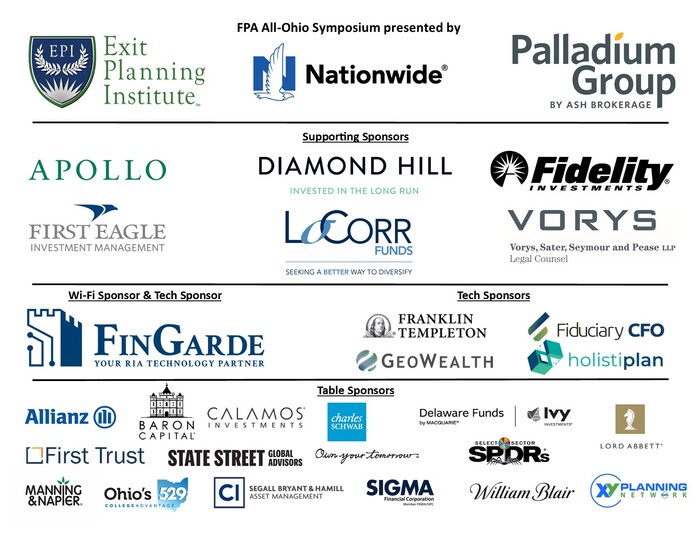 ALL-OHIO Symposium 2022
ABOUT
The Central Ohio, Northeast Ohio, and Southwestern Ohio chapters of the Financial Planning Association are very excited to present the first FPA All-Ohio Symposium. This joint symposium will be hosted at the Hyatt Regency Columbus located in downtown Columbus, Ohio. The event, which will also be offered virtually, will feature an ethics session and welcome reception on November 9, 2022 and a full day of quality programming with national speakers on November 10, 2022.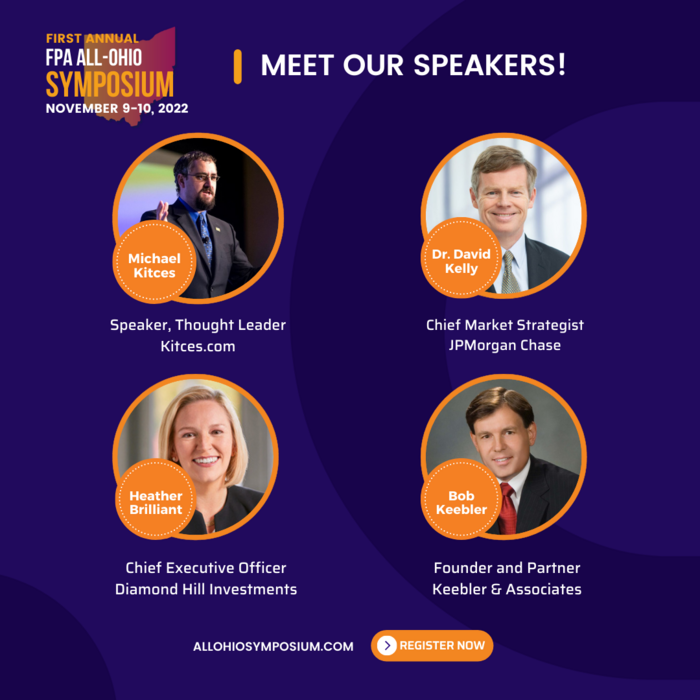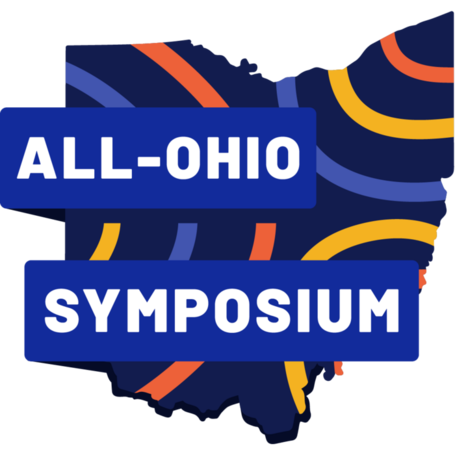 Add to Calendar
aCLuDhaqizCaPxAftmqF167204
11/09/2022 03:00 PM
11/10/2022 05:00 PM
false
FPA All-Ohio Symposium
FPA All- Ohio Symposium 2023   Save the date: October 9-10, 2023   Consider sponsorship! Secure Your Partnership Now More details coming soon! ALL-OHIO Symposium 2022 Click to view Photos from the All-Ohio Symposium!   ABOUT The Central Ohio, Northeast Ohio, and Southwestern Ohio chapters of the Financial Planning Association are very excited to present the first FPA All-Ohio Symposium. This joint symposium will be hosted at the Hyatt Regency Columbus located in downtown Columbus, Ohio. The event, which will also be offered virtually, will feature an ethics session and welcome reception on November 9, 2022 and a full day of quality programming with national speakers on November 10, 2022.       Attendees
Hyatt Regency Columbus